The Universe has a funny little sense of humour. I mean, Hitler's birthday is on 4/20 for crying out loud. The absolute LAST thing I want to think about when I'm blazed out of my gourd is mass genocide. I'm so kooky that way :)
And yet, there I was yesterday so far into my head I let my lasagna cook for about an hour longer than it should....
Let me give you the foundation... I recently got back into medicinal marijuana use as an effort to keep my shit together and function like a half normal human being. I come from a loooong line of pill pushers and self medicators, so this sort of need isn't foreign to me. Being impervious to conventional therapy and a regular stubborn bitch, I have to exhaust alternative options to putting my mind at ease. For me, these remedies are laughter, sex, booze, bubble baths and Afghani Kush. Preferrably all at once :)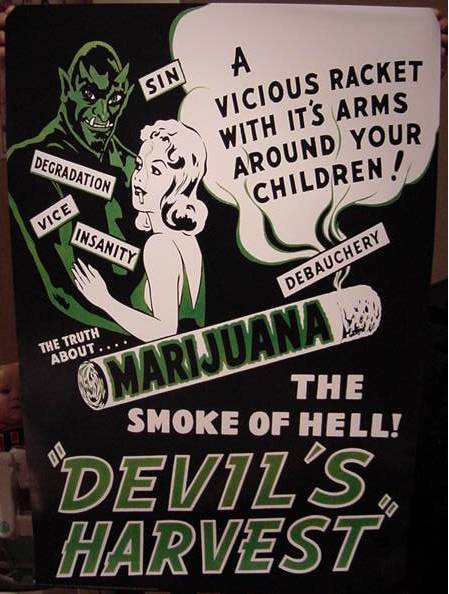 As you may have noticed (if you've cared enough to read any previous posts), I've been in a sort of funk lately. I could easily blame Mercury constantly going into retrograde and ruining EVERYTHING, but that might make me sound undone ;) At any rate, I've felt out of my body and uprooted. I needed to find something to weigh me down and allow me some sort of clarity and release.
In fact, I'm lighting up as we speak :) (TWO meanings...I'm lighting up in the sense that I'm putting fire to my bong and ALSO that the effects give my spirit a lift!!! LOOK AT THAT!)
When I'm high my inside voice(s) are reduced to a calm Morgan Freemen-esque tone as opposed to its highly wound Fran Drescher arch nemesis. In this state of enlightment, I can review the stresses of the day with a cool, calm, collected space. More importantly, my thoughts become singular and omniscient....whatever I'm thinking, I'm thinking with every fiber of my being and with the conviction that can't be matched.
The problem is sometimes these highdeas (pronounced like ideas with a hard candy in your mouth a little bit) of mine end up being, "Hey Jessica, lets go eat an entire tray of lasagna!!!" or " Jessica, what do think about spending the rest of your night writing an email to your childhood crush and then call your best friend to discuss edits???" and lastly my favorite..."What would you give Hitler for his birthday if he was still alive today??"
So maybe my deep questions about life aren't blowing YOUR mind right now, but WOOOAAAHHHHH did they rock my world last night!!!!!
As I sat there dragging the fork along the empty casserole dish that once held homemade lasagna (I'm SO talented), I navigated through my options.
A bullet right between those Anti Semitic eyes!!!!!!
Well that's an expected answer from a Jew girl high off her ass. You'd KILL him. He, the mastermind behind the attempt to extinct my people, would get a taste of his own medicine!!!! I could feel my heart racing thinking over the thrill I would have felt going to Hitler's 121st birthday party, handing him a sweet little box with a big satin bow holding it together and the joy I'd feel when he untied that darling little bow to get a fatal shot to the head. A monster wiped from this Earth.
I bring my "water pipe" to my mouth and hook my wrist to get the lighter to the bowl....big inhale and clumsy cough release.......
WELL YOU'RE NO BETTER THAN HITLER NOW AREN'T YOU JESSICA???
(In this post, I give you all way too much evidence that I hear more than one inner voice)
I can't kill Hitler...an eye for an eye makes the whole world blind Jessica Anne'
Soooo...you get Hitler what for his birthday then???
"Compassion I whisper through a Fire Marshall Bill smile (I have cotton mouth by now and my lips are starting to impede on my speech.
WHAT?!?!? Who invited the Miss America hopeful to the Blaze and Daze Party?!?! Sure, it'd be fucking peachy to give Adolf Hitler, Hate and Ugliness Embodied, compassion as a birthday present, but I can only imagine he'd exchange it for store credit.
Yup